Christmas brings hope to the world
17.12.2020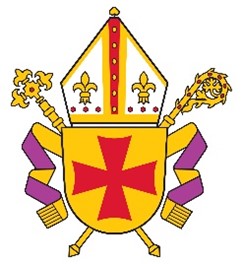 As a consequence of the Covid-19 pandemic, Christmas will be celebrated this year in exceptional circumstances. Over the last year we have had to accept restrictions and caution to protect our neighbors and loved ones. In Finland, restrictions will apply no less to this festive season, which usually involves activity and movement, coming together and being close. But Christmas hasn't been cancelled. The celebration will go ahead, even if not all the traditions are followed.
The Christmas gospel tells of an exceptional time and unusual circumstances. People were on the move by order of the Roman emperor, and they were required to adjust to situations in which they had not found themselves before. Mary and Joseph made an arduous journey to Bethlehem.
Their awareness of the impending birth of their child was the cause of increased anxiety. The plans included finding a decent inn, but their expectations were disappointed. Even then a stable for animals could not be considered normal accommodation for travellers, let alone a suitable place to give birth.
However, the exceptional circumstances did not prevent the joy brought about by the birth of Jesus. The joy spread more widely when the shepherds met the little child, whom the angel, in his strange message, had declared to be the Saviour of the world.
In the midst of all that is unusual and exceptional, the birth of Jesus signifies hope, because it reminds us that God has not forsaken us. He accompanies us and leads us into the future, no matter how uncertain and vague the prospects may be.
And this Christmas is also arriving in exceptional circumstances. It is precisely this Christmas that the message of the birth of Jesus and God's love are especially necessary. With trust in them we can look safely to the future.
"Do not be afraid; for see – I am bringing you good news of great joy for all the people: to you is born this day in the city of David a Saviour, who is the Messiah, the Lord." (Luke 2:10–11)